OUTREACH PROGRAMS
A healthy community starts with healthy residents but not every neighbor has access to healthy food options, healthcare, shelter, clothing . . . or even a home.
We can help!
(517) 999-2894 / M-F 8 am-4pm
Call for appointments and an updated list of programs*
510 W. Ottawa St., 2nd floor, Lansing, MI 48933
*Note: NWI will conduct an initial needs assessment to identify programs for which you and your family are eligible.
NorthWest Initiative was founded in 2000 to improve the overall health of residents of the north and west sides of Lansing. Our dedicated staff members provide a range of services, information and referrals to individuals with a wide range of needs including access to health care, produce, transportation, and housing.
NWI Outreach provides health and wellness services for the community.  We serve Cherry Hill, Downtown, Renaissance, Westside, Genesee, Old Oakland, Old Forest and Walnut neighborhoods. NWI outreach also leads community improvement and advocacy initiatives on issues of concern to residents.
Outreach services include:
Emergency food distribution 2017 held every 1st & 3rd Thursdays, 12pm to 2pm at NorthWest Initiative.  You are eligible if:

1. you reside in the following zip codes: 48915, 48917, 48933, 48906
2. A participant in USDA income-base programs (e.g., WIC, CSFP, Bridge Card)
3. In a house where the income is at or below the posted federal poverty level (call to ask if you are not sure)
4. In need of emergency food

We help enroll residents for many types of services: Food Stamps (MiBridges), Ingham Health Plans, MIChild, Plan First, Medicaid, and other programs.
Coordination with services provided by NWI's re-entry program, ARRO.
Referrals for: Clothing, shelter, transportation, mental health and substance abuse treatment services for which you are eligible.
Community improvement projects and volunteer opportunities
Community Gardens (Call for information about plots)
Workshops and educational programs (gardening workshop, cooking class, sewing & knitting classes, money management, nutrition education, and many more)
Free tax preparation through our Free IRS/TCE Certified Tax Site
Emergency Food Distribution Volunteers Needed!
If you are interested in volunteering for food distribution, please contact Americorps and Food access Coordinator, Elizabeth at: (517) 999-2894
We love to see new faces!
NWI's Free Tax Preparation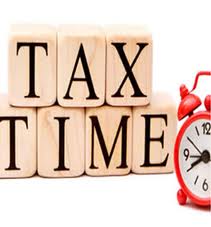 NWI's Free Tax Preparation service from January to April helped residents receive more than $4.5 million in previously unclaimed tax credits and rebates since 2004.
If you would like to get your taxes prepared, you should contact us to schedule an appointment by calling 517-999-2894.  Our tax site will be open on Tuesdays and Thursdays from 9am—3pm starting February 3, 2017 to April 18, 2017.  We will begin scheduling appointments on January 17, 2017.
Canvassing Your Neighborhoods!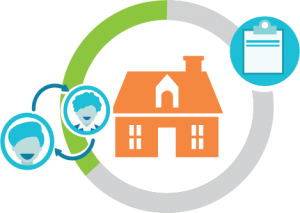 Outreach staff canvass door to door in west and north Lansing neighborhoods to identify residents' needs for outreach services and programs. We will be knocking at your door in the coming spring, summer and fall months. Please take time to answer our questions and find out how NorthWest Initiative can help you!
 Watch for announcements this
winter and spring and join us for
the NorthWest Initiative's Activities!

Tax Site
Westside Farmers' Market & Up and coming: Fresh Fruits & Veggies–Mobile Food Market 
Food Distribution (click to view our 2017 food distribution schedule)
Heart of Lansing Village
Micro Business Training Micro Business Flyer

Emergency Services
>  Emergency Backpack
> Basic Needs and Personal Care Items